Please enter the name & description of who you want bound, along with the purpose:


Command Your Own Voodoo Doll!
• Curse and Vanquish Your Enemies
• Bind Someone to You
• Bring You (or Someone) Love, Luck, or Money
Receive your Voodoo Doll already consecrated to your purpose. No need for spells. Our Hoodoo Practitioner will do all the work for you. Requires a name & description of the person you want bound.
Recieve yours ready to command.
Bound: $289.95
Or select an unbound one from below...
- Unbound: $49.95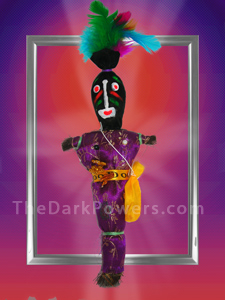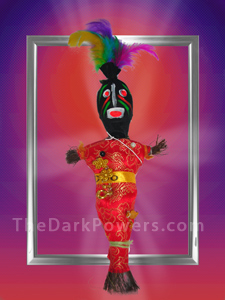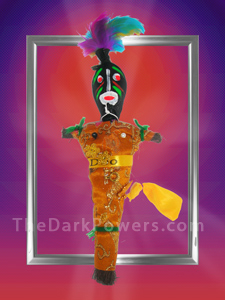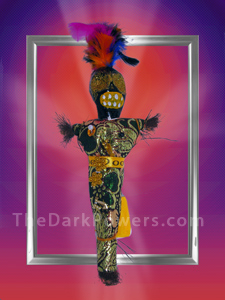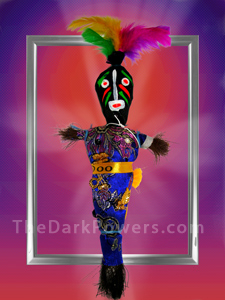 The Power of Hoodoo in the Palm of Your Hand!
Your Voodoo Doll draws upon the potent forces of Loa. Verbalize your desires to the figure as you would that person, call on them to change their mindset, cast them to act on your wishes. Performing the proper rituals will draw upon these spirits to fulfill your dreams and desires.
Voodoo is a seriously powerful Magick. If Voodoo Dolls are misused, karmic effects can be devastating to you! Please proceed with caution. Because Voodoo Dolls absorb energies from people who have used them, it is never a good idea to let someone else use your Voodoo Doll.
Any color Voodoo Doll can be used for any type of spell. However, colors have been shown to help when your focus is for certain outcomes.
Purple Voodoo Dolls helps to emphasize Spirituality.

Red Voodoo Dolls helps to emphasize Power.

Yellow Voodoo Dolls helps to emphasize Luck and Success.

Black Voodoo Dolls helps to emphasize Hexing, Curses and/or removal of these Jinxes.

Blue Voodoo Dolls helps to emphasize Love.