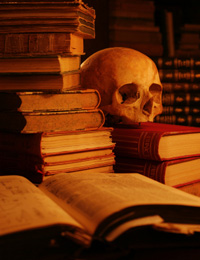 You are about to enter a world of unbelievable power. The staggering potential possible by using the information found on this site is not to be taken lightly. To do so, would be more than fool-hardy; it would be dangerous in ways most people can barely comprehend.

Understand that magick is not some parlor game. The magick contained here is not something for bored teenagers to play with when their Ouija boards and tarot cards no longer amuse. This web site is a guide to power unimaginable. Take a moment and think about those words. Power. Unimaginable.

The products we offer are signposts to all worldly desires. They are the basis for a system of sorcery that both created and destroyed the greatest empires of the ancient world. The information, products, and formulas contained here date back to at least 5,000 B.C. They are among the oldest human records, both cursed and praised. Their exact origin remains a mystery today, known to none.

Get free spells and rituals
in your email!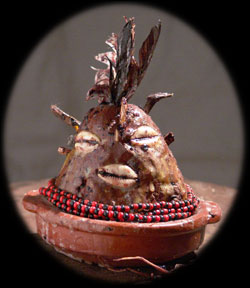 All that is known is as follows: they were created, used, and maintained through the millennia by the Yoruba Africans. The deities in them are used to invoke the power of the ancient deities. The proper term for these gods is "Forces of Nature," which translates as "force of light (or power)." In some aspects, they resemble the Egyptian, Greek, and Roman gods, and in some, the Catholic saints and even the ideas behind the cabalistic Tree of Life. It is a religion that predates all others and from which these others may have freely borrowed over the centuries.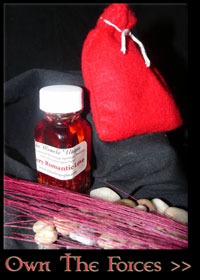 Understand that the spells you are about to work with are as simple and effective as they were at the dawn of human recorded history. They predate books, scrolls, and even alphabets. Their simplicity makes them deceptively dangerous. Do not be fooled by the simple nature of the spells. We have done all the work so you can achieve maximum results with ease. The ancients worked by knowing; you will know how.
Soon you will know that what we offer here will give you power without limit. If you don't think you can handle something, it is certain you can't. Be careful. Be certain. Do nothing out of frivolity. The price of arrogance is destruction. Always.